truck crane 12ton
truck crane max lifting capacity 12000kg, five section boom u shape, famous hydraulic parts, movement percision and durable, excellent workmanship and working performance. forword chassis engine power 160hp, 8 fast transmission gear, 900R20 tire, strong powerful, it is easy to transportation.
---
分享:
---
Product Features
- Five section boom, U shape. made of high strength plate,.
Full-extension boom length 30.2 meters, max. lifting height of boom 32 meters.
- Double outrigger max span 5.3m,Improve operational and safety performance.
Main features of the truck crane
T

elescopic boom system
- The crane boom material made of the high-strength steel plate BS700, which is lighter, stiffer. This material actively improves its function.
- Five boom section have good lifting ability which the single cylinder works and the rope stretching at the same time
L

ifting mechanism
- The truck crane has double winches lifting mechanism, so that the truck crane can achieve independent operation, simultaneous working and continuously variable transmission.
- Equipped with anti-winding wire rope.
Hydraulic System
- The hydraulic system uses the integrated network,mature hydraulic configuration optimisation scheme, so that the total machine has completed function and superior performance.
- It also has some protective equipment, such as electronic scale, over winding protection and so on, makes the operation more stable, safe and reliable.
- Spacious operating cabin with adjustable seat, which is safe and comfortable.
- The structure parts are smooth and brightness after the shot blasting processing.
-The materials are delicate after cutting the steel plate by the laser cutting machine.
- Rich configurations suit for special needs.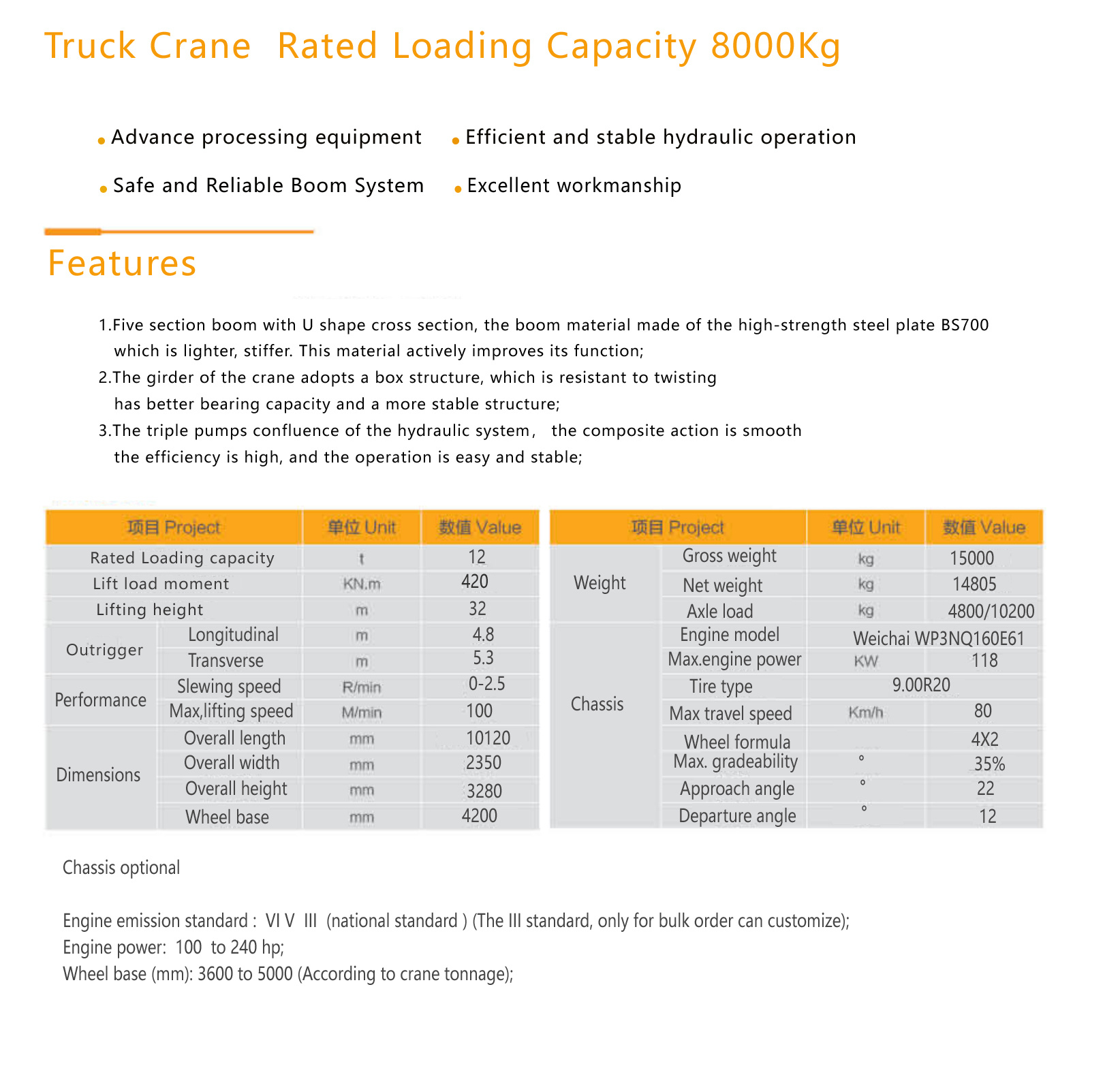 SAF Coolest v1.2 设置面板
FVFSX-ZMRW-XXXAE-EFZ